My cousin Stacy had a baby girl in August and that sparked my creative streak. Out of the blue I decided to crochet a baby blanket for her. I went to Joann Fabrics one day after work and bought some yarn and a set of hooks and got busy. I've been hooked ever since!
Here's the blanket I made for little Vivi, my newest cousin: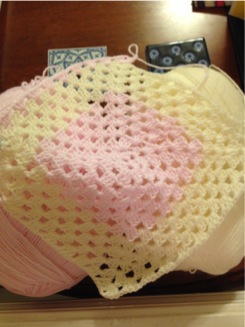 It started as a granny square and I just kept going. It's the first crocheting that I've done in years so I wanted to start off easy. 🙂
And here's the finished product!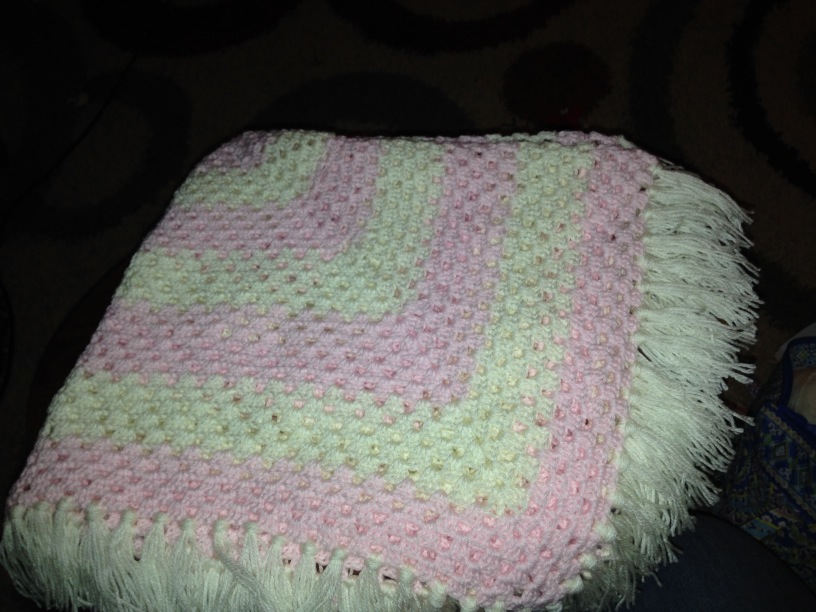 I'm still making blankets and I have quite a list, so I better get busy! 🙂
---