I'm leaving for a cruise in a few days so I wanted to give my wedding rings a quick cleaning. I could not find my store bought cleaner that I always use, so I took to the world wide web to find a homemade recipe that might work. I have a white gold wedding set, and the hubs has a yellow gold ring, and that's what's in this blog post.
You will need:
a bowl (I used glass)
aluminum foil
baking soda
salt
dish soap
hot water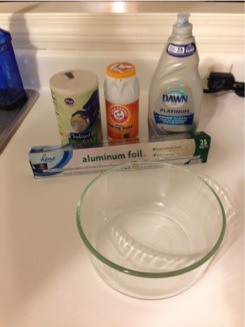 First, take a piece of aluminum foil and cut it into a square that will fit in the bottom of the bowl. Place it in the bowl with the SHINY side up, then place the jewelry on top of it.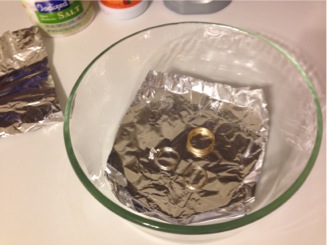 Then add 1 cup hot tap water, 1 teaspoon each salt, baking soda, and dish soap.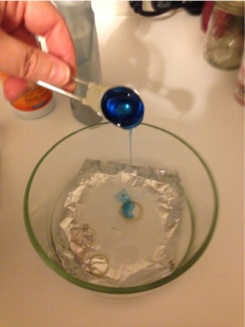 Give it a little stir just to mix everything up. Then let it sit for 10 minutes.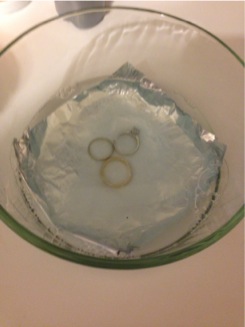 After 10 minutes, rinse each piece well with hot tap water. If there's any tough dirt, you may want to try a toothbrush to get it. I didn't have to use the toothbrush and my rings were pretty dirty. 🙂
Pat them dry.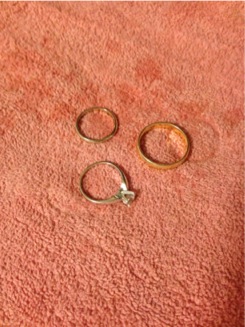 And viola!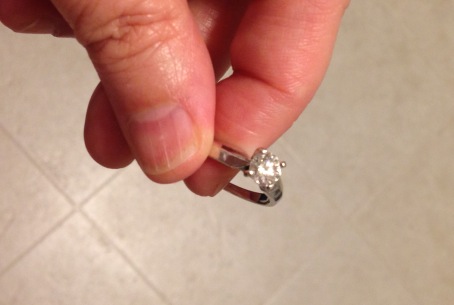 Clean and SPARKLY!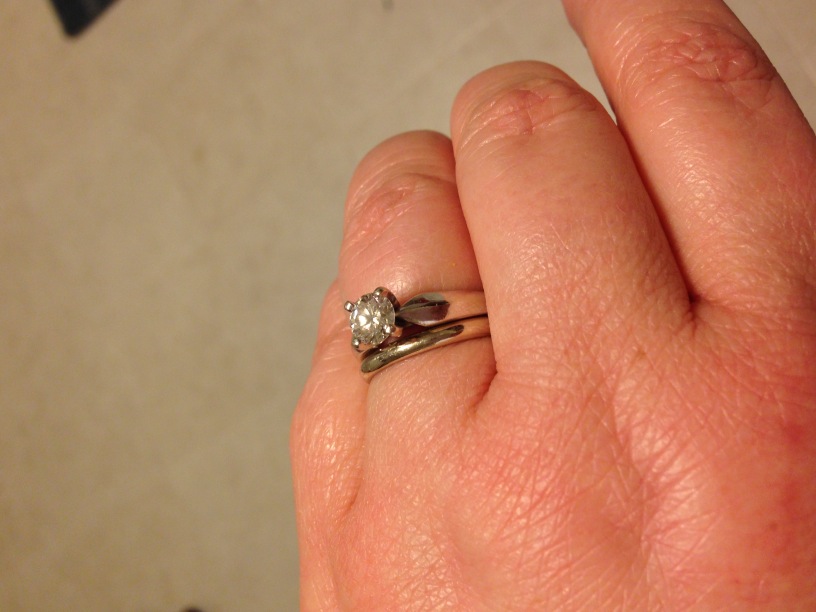 White and yellow gold. 🙂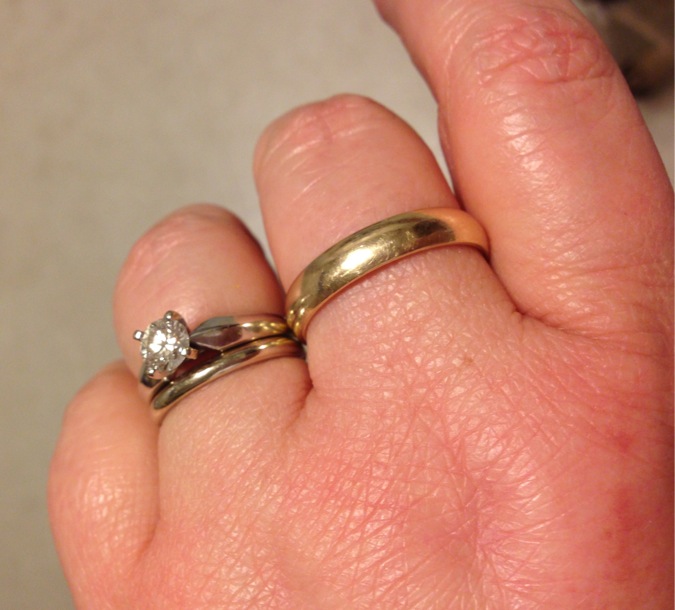 ---