Yes that's right, LOW CARB PIZZA!!!
The New Year's Resolution this year for us is to eat low carb. Of course it will help the waistline, but possibly help make us healthier, too! It certainly can't hurt to try, right? The problem is, the hubby doesn't particularly care for veggies. At all. So I gotta be tricky with them. And here's a recipe that passed the picky husband test. He didn't even know there was a veggie in it until after he finished and he asked me what was in it! 🙂
First let me say that I have no idea of the nutrition information for this pizza. I just know that there's no bread in it and that works for me!
You will need:
1/2 good size head of cauliflower
1 1/4 cup shredded Mozzarella cheese
2 pinches of shredded Parmesan cheese
1 egg
salt and pepper to taste
1/4 cup tomato sauce, or pizza sauce of your choice
a sprinkle of Italian seasoning
Turkey pepperoni (or regular if you so choose)
First, grate the cauliflower using a box grater.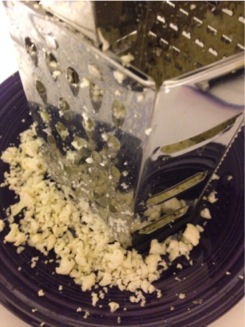 When it's finished, it should look like this: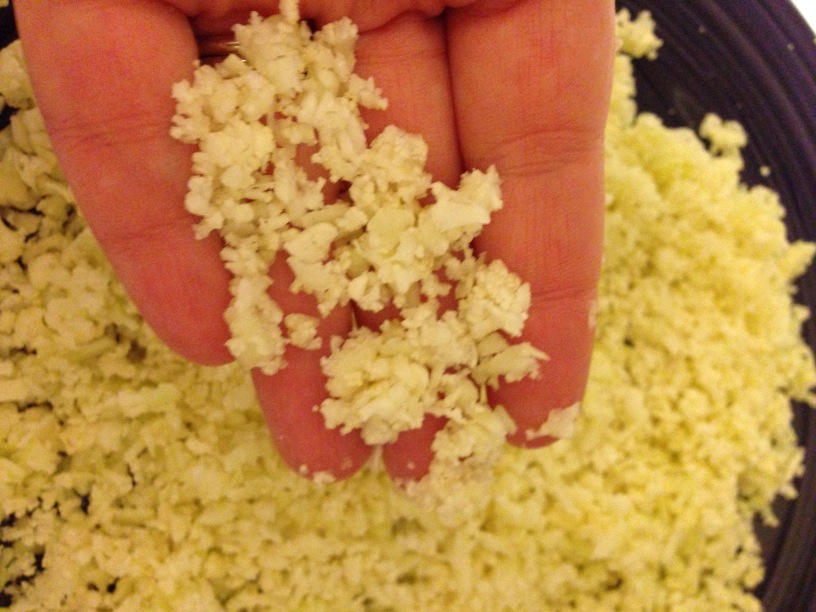 Put the cauliflower in the microwave for about 5 minutes, or longer if needed, until it's soft and will mash with a fork. Let cool 3-5 minutes.
Preheat oven to 425 degrees.
After the cauliflower is cool, mix the mozzarella, parmesan, egg, and salt & pepper to the cauliflower. Mix well..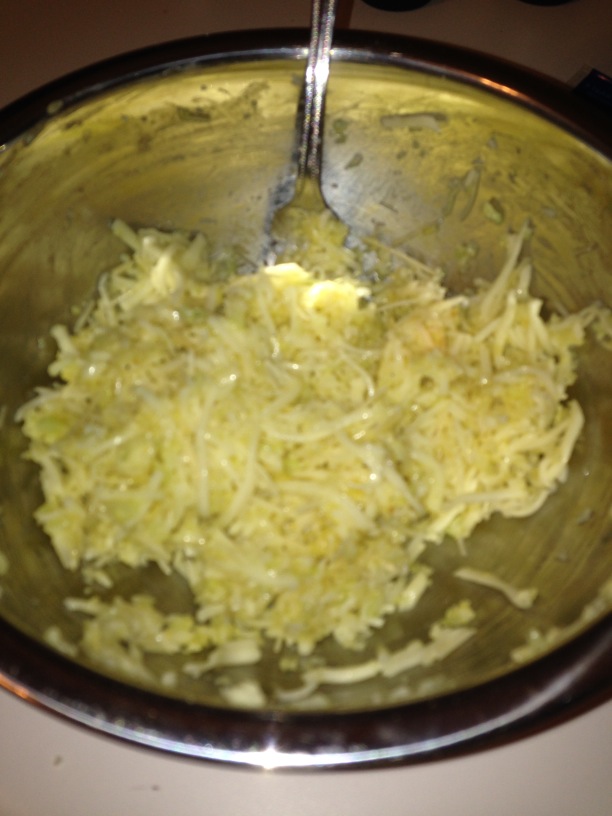 This is the "dough". Spread this on a cookie sheet or pizza pan, but be sure to spray the pan heavily or use parchment paper. I used parchment paper and it worked like a dream.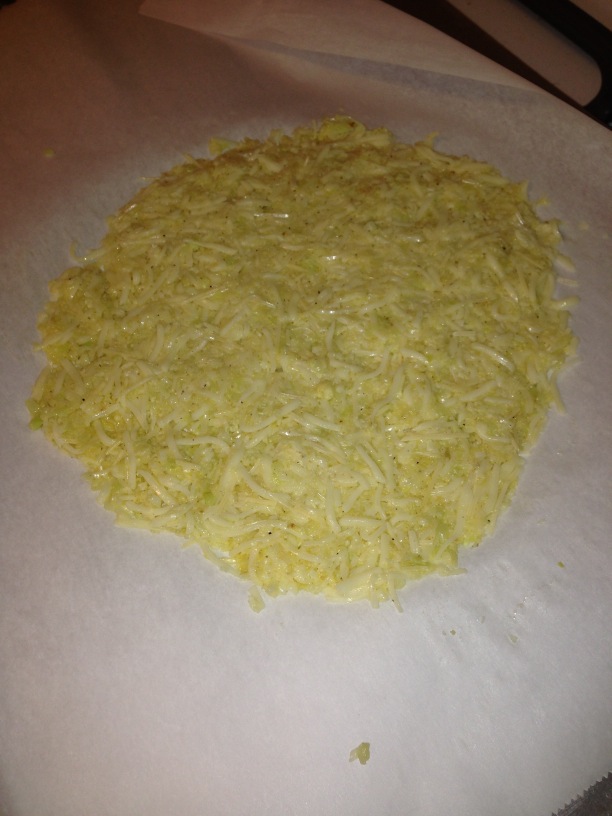 Place in oven for 12-15 minutes, until brown. When you take it out, preheat the broiler on your oven.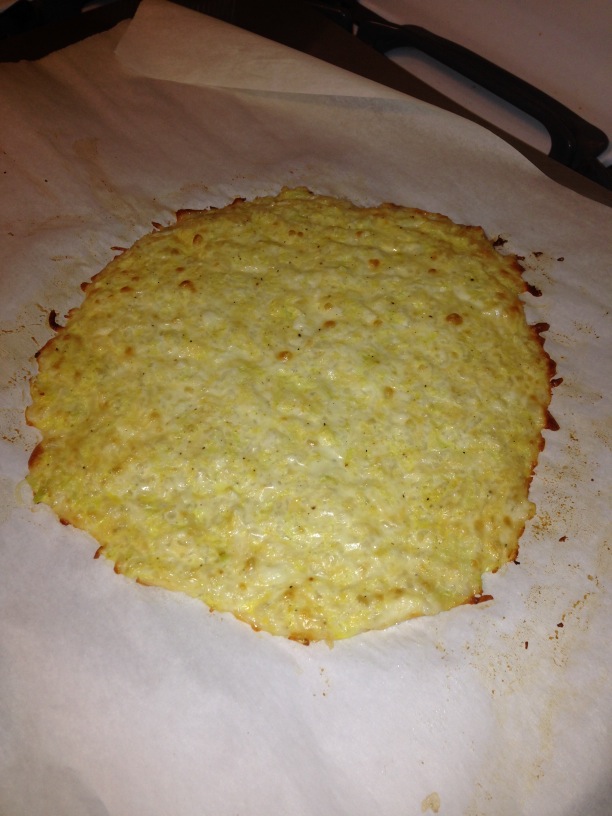 Then add the toppings of your choice. I used tomato sauce, a sprinkle of Italian seasonings, mozzarella cheese, turkey pepperoni, and a good sprinkle of parmesan cheese.
Put it back in the oven under the broiler until the cheese is melted, about 4-5 minutes. And viola!
LOW CARB PIZZA!!!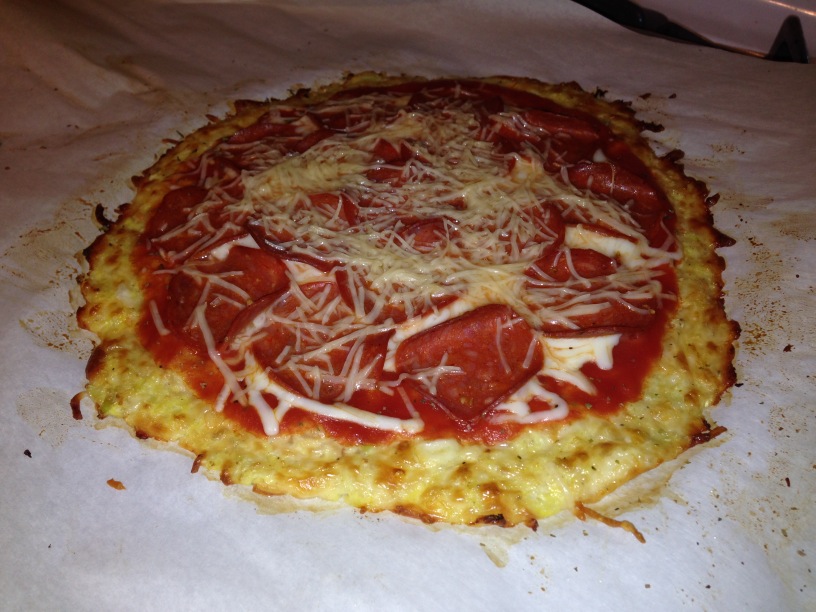 This didn't take long at all and even passed the picky husband test!
This is certainly going into the low carb recipe mix.
---