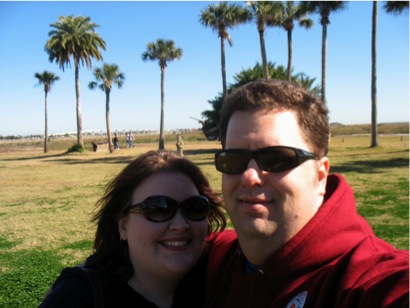 Mike and I laugh at this picture every time we look at it. It was taken in St. Augustine, Florida during MLK weekend, 2009. It was a gorgeous sun-shiney day and we hit the tourist track. We saw as much as we could fit in one day, and I must say that St Augustine is BEAUTIFUL! We plan to go there again and spend more time there, and see what we missed, and spend more time at the places we've already seen.
The Story of the Spikes
We were at the Fountain of Youth, walking all around the property and found this area right by the water. Mike held the camera up backwards and took this picture. When we first looked at it (on the small camera screen), it looked like he had spikes in his hair! I even looked up at his head, thinking that it must have gotten wind-blown or something. But when we turned around we saw the gigantic bush in the background. We laughed and laughed and this picture will forever be known as Mike's Spikes! It was such a fun day and I'm glad we have this and many other pictures that captured our trip!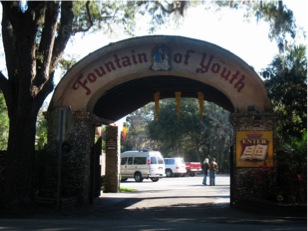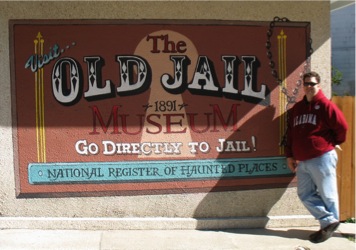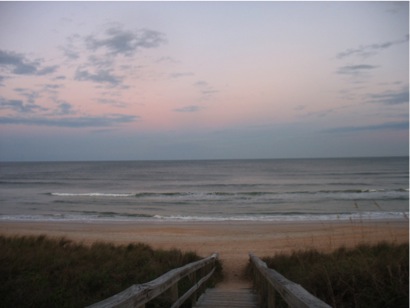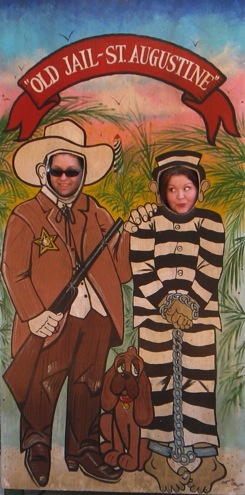 ---